Match Report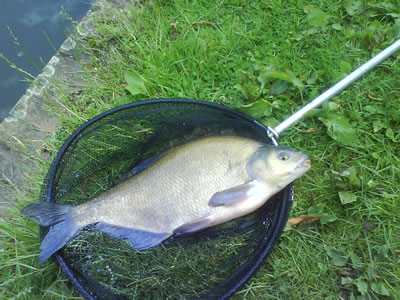 Staunton 19 Mar 2017
Anglers Fished:
11


Weather Conditions:
Very windy but dry.


Weights And Species:
Bream, Tench & Silvers (including an eel)


Notable Fish:
Non reported


Summary:
Our first visit to Staunton this year saw 11 anglers fight a bitter, strong wind blowing across the lake. Sect 1 (12-16) had 2 anglers not weighing, and 3 anglers catching 17 bream between them. Demonstrating his waggling skills, Derek Pickard won the section with 8 bream and bits for 34lb 10oz from peg 13. Bunny Warren - complete with southern hemisphere sun tan - secured 2nd spot with 7 bream and bits for 27lb 08oz from peg 15. Steve Battison had 2 bream, 1 tench and bits for 13lb 10oz from peg 16. Sect 2 (18-25) was won by Martin Bishop off his favourite peg 19. He weighed in 4 bream, 1 tench and bits for 17lb 12oz. 2nd spot went to Dave Freestone who had 13lb from peg 22. Sandy Haines had a large!! tench, helping her into 3rd place with 4lb 10oz. Congratulations to all 11 anglers, who had a very windy day to contend with.