Match Report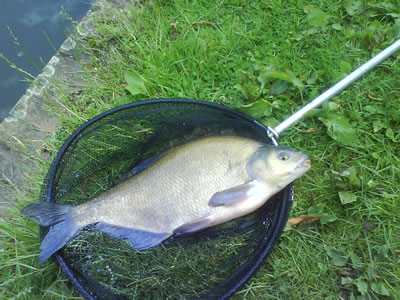 Hordle 02 Apr 2017
Anglers Fished:
17


Weather Conditions:
Sun shining, birds singing


Weights And Species:
Lots of carp!


Notable Fish:
1 Roach of 1lb 08oz (Mick Hartley).


Summary:
2 sections: Long Lake (1-8), Willow Lake (9-17). On Long Lake, 8 anglers returned 491lb 4oz - majority were carp, but some good silvers. Budgie Eade emptied his peg 6 margins to weigh in 87lb 10oz to win the section. Colin Stark's feeder to the gap between the islands, from peg 4, accounted for 84lb 10oz and 2nd spot. New (ish) member, Steve Johnstone, on peg 7, managed 66lb 4oz for 3rd in section. On Willow Lake, 9 anglers returned 476lb. After breaking a pole section (twice!), Shaun Manning - on peg 16 - ended up on a top kit but still managed 99lb to win the section. A smidge behind, Derek Pickard clinched 2nd place from peg 9 with 95lb 8oz (beaten on-the-whistle he says!). Colin Bryant weighed in 56lb from peg 14 to take 3rd in section. A special "well done" to Alan Templeman, who netted an estimated 40lb of bream/skimmers! First nominated specimen of the year was a 1lb 8oz roach, by our illustrious chairman, Mick Hartley. Apologies to Steve Johnstone and Duane Read for messing up your names on the results page.