Match Report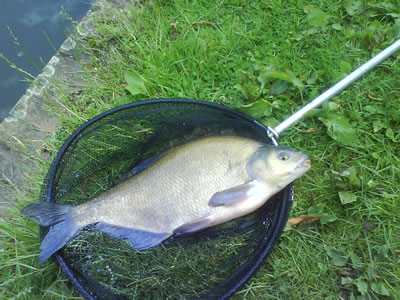 Whinwhistle 23 Apr 2017
Anglers Fished:
19


Weather Conditions:
Sunny and warm


Weights And Species:
A good mix of carp & silvers


Notable Fish:
Non reported


Summary:
All 19 anglers were pegged on Keepers in 3 sections. Section 1 (pegs 1,2,3,4,5,6 & 7). Having drawn flyer peg 4, Budgie Eade produced the goods to win the section (and the match) with 37lb 12oz. A cracking performance on peg 1 from Duane Read, who clinched 2nd in section weighing in 18lb. Not far behind was Derek Pickard (did we see him walking?), who had 16lb 10oz from peg 3 to claim 3rd place. Section 2 (pegs 8,9,10,11,12 & 13) was closely contested, but Derek Massey, on peg 9, managed to return 8lb 12oz for a section win. Peg 11 saw Bunny Warren put 6lb 8oz in the net for 2nd spot, and - 2oz behind - Colin Bryant took 3rd place with 6lb 6oz off peg 8. Section 3 (pegs 14,15,16,17,18 & 19) had Colin Stark bagging up on fancied peg 17, weighing in a creditable 27lb 4oz for a section win. Next peg, 16, gave Shaun Manning 2nd place when he managed to persuade 11lb 8oz to come to his net. Across the lake on peg 14, Alan Templeman snatched 7lb from the island to claim 3rd in section. Considering many anglers were expecting bigger weights, a good day was had by all.