Match Report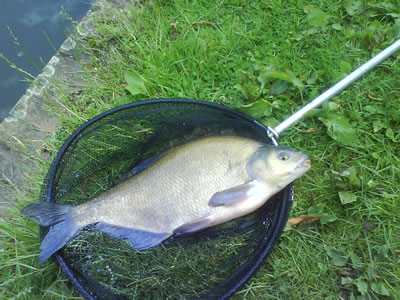 Timsbury 04 Jun 2017
Anglers Fished:
14


Weather Conditions:
Fair & warm


Weights And Species:
Carp & a very few silvers (including an eel)


Notable Fish:
Non reported


Summary:
Well well! What a contrast at Timsbury today. A few smiley faces and a few not so smiley. Carp showed intermittently and in definite "pockets" around the lakes. Section 1 (pegs 1-7). Martin Bishop (peg 7 - main lake) set off like a train and finished off even faster as he amassed a cracking 164lb 14oz to win the section (and match). Not too far behind, though, from peg 1 on the small lake was Shaun Manning. He nipped into 2nd place with 155lb 8oz. Total weight for section 1 was 619lb 4oz. Section 2 (pegs 8-14). Master of the "floating bread" Colin Stark weighed in 147lb 4oz from peg 14 to clinch this section. Despite a broken no.7 pole section and a bruised leg, Derek "dog biscuit" Massey netted 120lb 8oz to take 2nd place. Pegs 8,9 & 10 managed 45lb 8oz between them - ouch! No prizes for guessing who caught the only eel - and a nice one at that! Total weight for section 2 was 440lb 12oz.