Match Report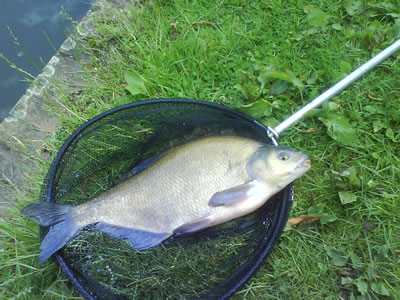 Staunton 18 Jun 2017
Anglers Fished:
11


Weather Conditions:
Absolutely scorching!!


Weights And Species:
Bream & silvers


Notable Fish:
Non reported


Summary:
Phew! was that hot or what? I'm not just talking about the weather either. The lawn pegs (12-16) were on fire! Approximately 50 bream between the 5 anglers. Bunny Warren (peg 14) and Steve Battison (peg 13) took the honours - Bunny with 17 bream for 56lb and Steve with 14 bream for 45lb 12oz. Derek Pickard had 8 bream and silvers (including 2 x eels) for 32lb 10oz from peg 16. Jordan Pierce, tucked away on end peg 12, used feeder and waggler to weigh in 5 or 6 bream and silvers for 27lb 12oz. Young Sandy managed a couple of bream and silvers for 10lb 12oz. Onto the section on the path, peg 20 gave Budgie Eade the upper hand with 11 bream for 35lb 8oz. A "nip-and-tuck" scenario developed between pegs 24 and 26, but Colin Bryant nipped into 2nd place with 3 bream for 15lb, tucking Martin Bishop into 3rd on 14lb 4oz. Martin was heard to say at the weigh-in: "I'm not giving him any more corn again during a match". What are friends for?