Match Report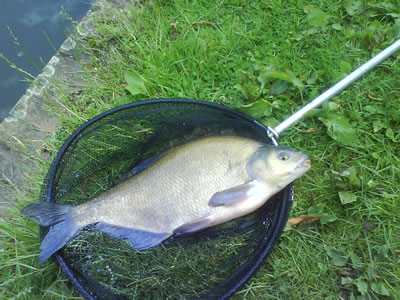 MBK Baron's Pond 02 Jul 2017
Anglers Fished:
12


Weather Conditions:
Sunny and warm


Weights And Species:
A good mix of carp & silvers


Notable Fish:
Non reported


Summary:
2 sections today on the "small lake". Section 1 (pegs 1-6). Flyer peg 1 gave Colin Bryant and his pellet waggler a section win with 31lb of mainly carp. A scrap for second place saw Derek Massey, on peg 6, just ahead with 23lb and another broken pole!! 3rd spot, with 22lb 8oz, was Budgie Eade who used every known tactic on peg 5. Must mention Bunny's stunning bag of silvers for 9lb off peg 3. Section 2 (pegs 7-12). The pellet waggler again saw Colin Stark easily win the section from peg 8 with a cracking 53lb. Next peg down, peg 7, and Derek Pickard weighed in 37lb 8oz for 2nd spot. A superb bag of silvers weighed in at 11lb. Up on peg 9, Pete Hayto managed 25lb 4oz using various methods bagged himself 3rd place. Venue was not at all bad for a "first visit" and oodles of rumours!