Match Report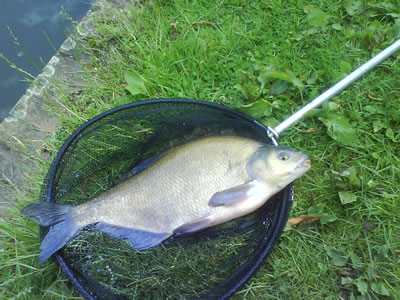 Staunton 13 Aug 2017
Anglers Fished:
6


Weather Conditions:
Fair & warm


Weights And Species:
Bream & silvers


Notable Fish:
Bunny's eel of 1lb 1oz


Summary:
Well well! the numbers are getting smaller - and so were the weights today. Used pegs 18 to 28 (no lawn!). After a slow start, a few bream started to be caught - Bunny and Derek P going fish for fish in the early stages. However, Derek Pickard pulled away and easily won the match with 31lb 6oz from peg 20. Down on peg 24 Steve Battison plugged away catching 4 bream, 1 perch and bits for 19lb 4oz and 2nd spot. Top end peg 18 saw Ron Hewitt "feeder" himself into 3rd place with 19lb of bream. Bunny Warren - with 4 small bream, 2 eels, and bits managed 15lb 12oz, Budgie Eade - with a nice bag of silvers for 6lb 4oz, then Jim Fry with 4lb 2oz of silvers.