Match Report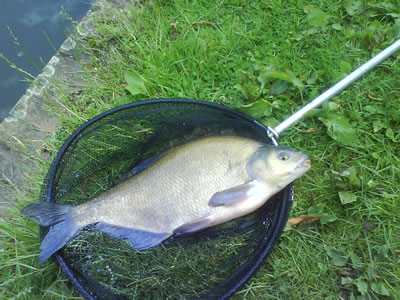 Staunton 27 Aug 2017
Anglers Fished:
8


Weather Conditions:
Absolutely scorching!!


Weights And Species:
Silvers - no Bream!


Notable Fish:
Non reported


Summary:
Who ate all the Bream? Not a single one was seen! The total weight of 8 anglers was 20lb 2oz. After we had finished shaking our heads in disbelief, we unanimously decided "it was HARD!" Pegs 18 to 28 today - one section. Duane Read didn't need any bream as he "amassed" a winning weight of 5lb from peg 28 - yes folks, peg 28! Next peg, 27, had Derek Pickard on less than a pound with 30 mins to go. Then what? A 4lb Tench fancied his single maggot and hey ho! into second place with 4lb 14oz. Derek Massey - who? on a rare visit to the Gardens managed to net 4lb 4oz from peg 24 for 3rd spot. Apart from Steve Battison who netted 3lb 10oz off peg 21, the rest of us made up the numbers and added to the prize money!