Match Report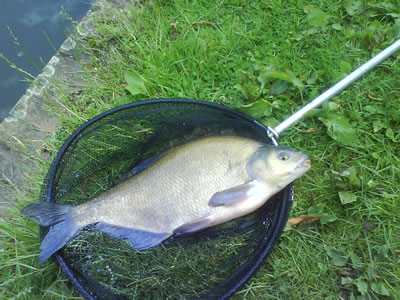 Timsbury 17 Sep 2017
Anglers Fished:
13


Weather Conditions:
Fair & warm


Weights And Species:
Carp & a very few silvers


Notable Fish:
Non reported


Summary:
Not many here today - 13 anglers. 2 sections, both on the big lake. Section 1 (pegs 1-7) was won in the first hour and a half, floating bread / dog biscuit doing the business. Derek Massey used his dog biscuits to win the section with 76lb from peg 3. Close behind in second was Colin Stark, who had his usual bags of bread, and caught 69lb 8oz from peg 6. Next peg no.7 had Jerry Illingworth netting 58lb from his right-hand margin to clinch 3rd spot. Section 2 (pegs 8-14) was won by Martin Bishop who netted 127lb 8oz from peg 8. Over in the corner, on peg 10, Mick Hartley snared 97lb 4oz to put himself into 2nd place. Colin Bryant seemed to be the only one to catch regular, and he had 93lb from peg 14 to take 3rd spot. The rest of the weights were pretty mediocre.